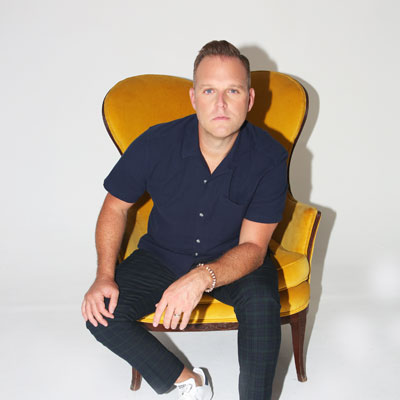 I first heard about
Matthew West
while we were driving to Wyoming (btw, someone please remind me to post pictures of my trip!). We heard his song "Next Thing You Know" on the radio. This is just a super fun song. I've been really tempted to buy the CD after hearing the song over and over on the radio. The thing is when were at the Family Bookstore (christian bookstore in Vegas) I sampled the entire CD and passed on purchasing it. If I buy it at Mitchell's it'll probably cost twice as much :(
Speaking of Mitchell's, just another week before we head over there so he can pick up the latest Switchfoot CD that comes out on the 13th.
In other news, I think either my amp or my electric guitar is broke. I can't get any sound to come out of the amp anymore. :(
I still haven't reapplied for my job. Instead I've been trying to make the most out of these last few days before the inevitable interview and all that other crap. I've been attempting to expand myself at this position, trying different things.. seeing what I can and can't do. 8 days til the deadline..